All-on-4 Dental Implants – Brookfield, WI
Reclaim Your Smile in
Just One Day
Many people who wear dentures are extremely frustrated. Dentures are uncomfortable, they constantly shift around, causing discomfort and difficulty chewing, and some are afraid dentures will simply fall out at the worst possible moment. If you're looking to upgrade your dentures, dental implants can help you finally get the reliable set of teeth you deserve. Plus, the dental implant procedure can be completed in just one day thanks to All-on-4 dental implants in Brookfield, WI, allowing dentistry patients to have teeth right away for maximum convenience.
Why Choose Elmbrook Family Dental for All-on-4 Dental Implants?
Replace an Entire Row of Teeth in a Single Appointment
Comfortable Procedure with Lasting Results
Committed to Excellence & Quality
How Do All-On-4 Dental Implants Work?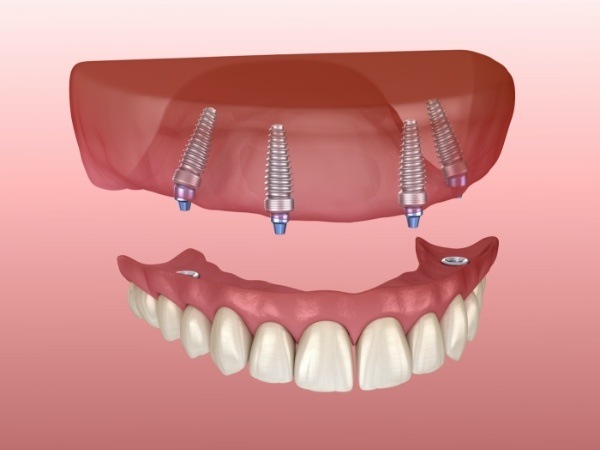 Traditional dentures are held in place using either small metal clasps or natural suction, but with All-On-4, the teeth are secured directly to the jawbone using just four dental implants.
The implants act like tooth roots, and they even bond directly to the surrounding jawbone just like natural ones. The teeth simply attach onto them. This not only gives the new teeth an extremely strong foundation, but the implants also stimulate the jawbone and prevent the bone loss that is common after tooth loss. With the added support from the implants, we are able to make an All-on-4 implant bridge which is smaller and more comfortable than a conventional denture. As a result, patients can look forward to their new bridge maintaining its initial fit for many years. And even better, the implants can be placed and restored with the teeth all at the same appointment, helping patients completely renew their smile in record time.
Am I a Candidate for All-On-4 Dental Implants?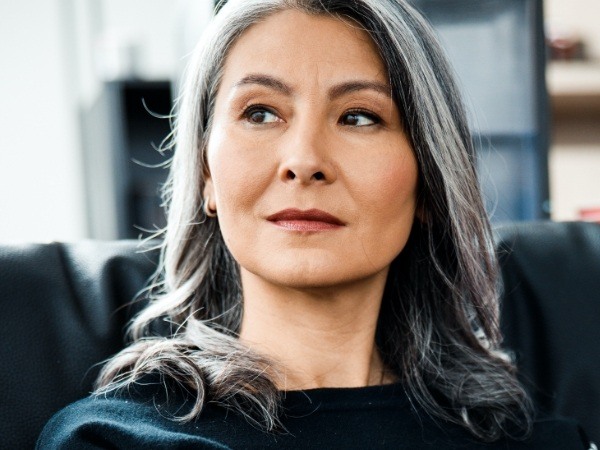 If you are currently missing most or all of your teeth along a single row, then All-On-4 implants may be a good option for you. Our team here at Elmbrook Family Dental will perform a consultation and exam to make sure that dental implants can be safely placed into your mouth. Qualified implant patients will be evaluated for 3 main things: satisfactory dental health, stable overall health, and enough jawbone to hold the implants. If any of these factors are missing, they will need to be addressed before the procedure can begin.
What are the Benefits of All-On-4 Dental Implants?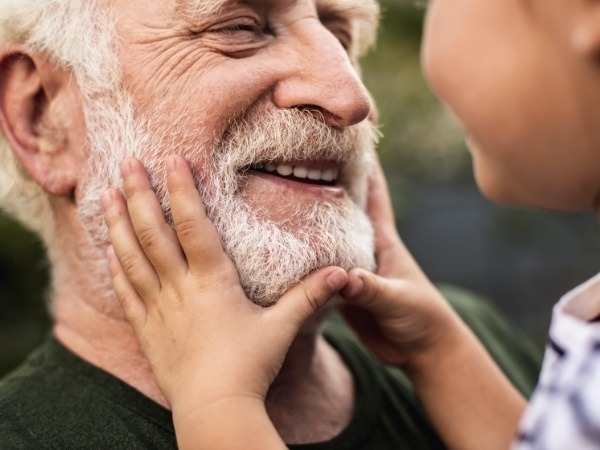 Security: Because the All-On-4 implant bridge is anchored to the jawbone just like natural teeth, it's extremely stable, especially compared to a removable denture. This security allows patients to eat a much wider variety of foods with ease.
Comfort: An All-On-4 implant bridge is less bulky than traditional dentures because they don't require large plates or metal bars to stay in place. They leave much more room in the mouth, allowing for the tongue to move freely. Also, since the implant bridge is smaller and doesn't move, patients can better chew and taste their food all while eliminating sore spots in the mouth.
Longevity: Most regular dentures have to be replaced every 5-7 years, but with the proper care, All-On-4 dental implants can last for decades, or even for the rest of a patient's life.
All-On-4 vs. Traditional Dental Implants
Normally, one dental implant would be used to support a single crown or two dental implants could be used to support a fixed bridge, replacing up to 4 teeth in a row. The advantage that All-On-4 presents is that an entire row of teeth can be replaced using 4 strategically placed implants. This simplifies the procedure, makes it much less expensive than replacing each tooth individually, and is key to it being completed in just one surgical appointment. Less is more when it comes to All-On-4, and the end result is a strong and healthy smile.
If you're ready to stop worrying about your denture and just enjoy your life, give us a call today to learn more about All-On-4 dental implants or schedule a consultation.