Implant Dentures – Brookfield, WI
Secure Your Denture with
Dental Implants
Several advancements in dentistry over the last few decades have made it possible to make natural teeth last for longer than ever. Unfortunately, complete tooth loss remains a common problem, affecting over 35 million Americans. Many people turn to traditional dentures to restore a beautiful, functional smile. Although they are convenient and effective, dentures will never truly feel natural. Now, you can enjoy the next best thing to your real teeth with implant dentures in Brookfield, WI. You will never need to worry about any slipping or irritation again.
Why Choose Elmbrook Family Dental for Implant Dentures?
High-Quality, Custom-Made Prosthetics
Personalized Treatment Plans for Every Patient
Kind & Compassionate Dental Team
How Do Implant Dentures Work?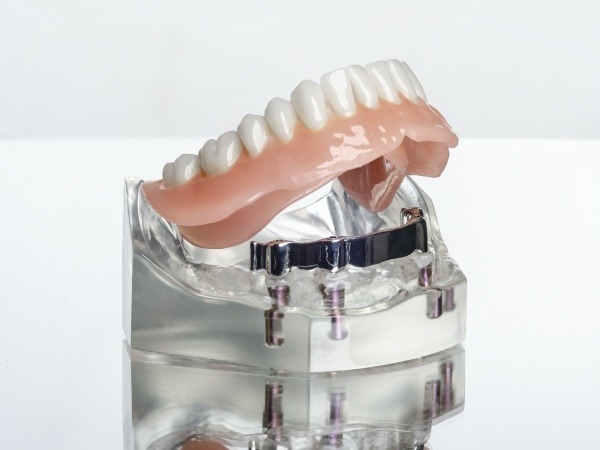 Traditional dentures are made from an impression of your mouth to ensure a comfortable fit. They are held in place using suction or an adhesive. Implant dentures are different because dental implants anchor them to your jawbone. This allows you to enjoy unmatched security and stability while regaining as much as 70% of your biting force. They look and feel natural, so you can eat, speak, and smile with confidence.
Am I A Candidate for Implant Dentures?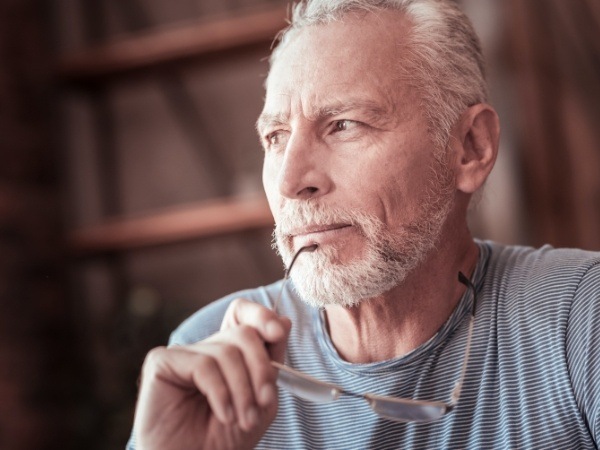 If you are tired of living with the complications of traditional dentures or want to enjoy a long-lasting solution, you may be a candidate for implant dentures in Brookfield. We'll perform a comprehensive consultation to assess your oral health and structures. Besides a visual exam, a CT scan may also be taken to ensure your jawbone can support the posts. You must also be free of certain medical conditions, like those that impact the body's ability to heal or fight infections.
The Implant Dentures Procedure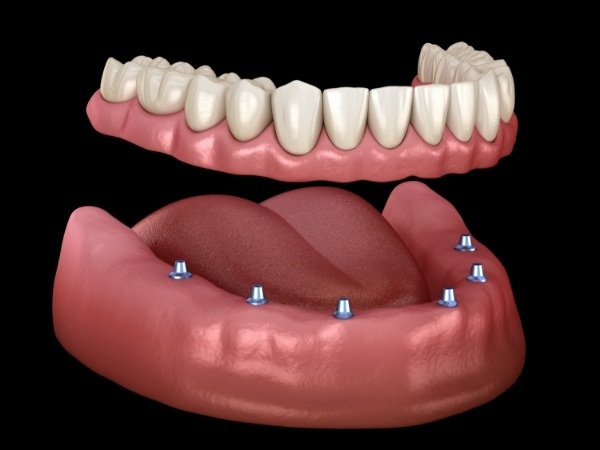 The images from your consultation will be used to pinpoint the precise location for your implant posts. On average, you can expect 4 posts to be surgically placed into your jawbone. Your gum tissue is opened to expose your bone to allow small holes to be placed in it. This is performed while you are under sedation with anesthesia to ensure your comfort.
Your implant posts are placed into the holes, and special abutments are connected to them. Over the next several weeks, your jawbone will fuse to the posts because they stimulate new bone growth. This not only preserves your jawbone's density but also allows your implant posts to remain in place forever with the right aftercare.
Benefits of Combining Dentures & Dental Implants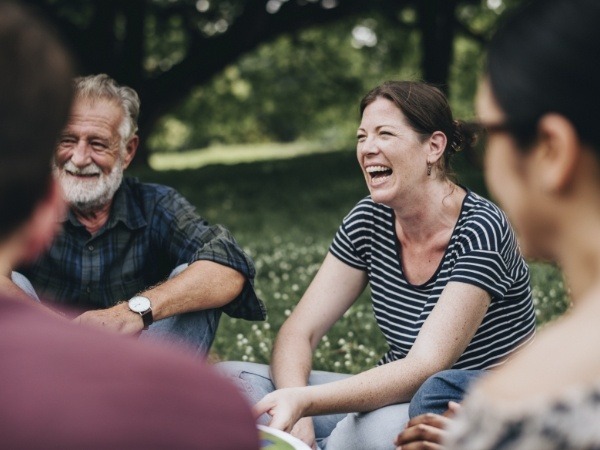 The use of implant posts allows you to enjoy exceptional benefits that are not possible with conventional dentures, including:
Over a 95% success rate.
Looks and feels natural.
Restores as much as 70% of your biting force.
Preserves your jawbone's density.
Protects your oral structures.
No slipping or irritation.
Easy maintenance and care.
Long-term, cost-effective solution.
Can last for several decades.