Jaw & Neck Pain – Brookfield, WI
Get the
Relief

You Deserve

Have you noticed an ache in your jaw or neck that keeps coming back? Do you hear a popping or clicking sound whenever you chew? These symptoms are often signs of an issue with the TMJ (temporomandibular joints) on either side of your head that connects the lower jaw to the rest of the skull. At the TMJ & Sleep Therapy Centre of Wisconsin at Elmbrook Family Dental, Dr. Brunner can diagnose a TMJ disorder and treat the underlying cause of your jaw and neck pain at our Brookfield, WI dental office.

Read the Related Medical Journal Article Here View More Patient Stories
Why Choose Elmbrook Family Dental for Jaw & Neck Pain?
Specially Trained, Board-Certified TMJ Dentist On-Site
Certified by the TMJ & Sleep Therapy Centre International
We Treat the Source of Pain, Not the Symptoms
How Can TMJ Disorder Cause Jaw and Neck Pain?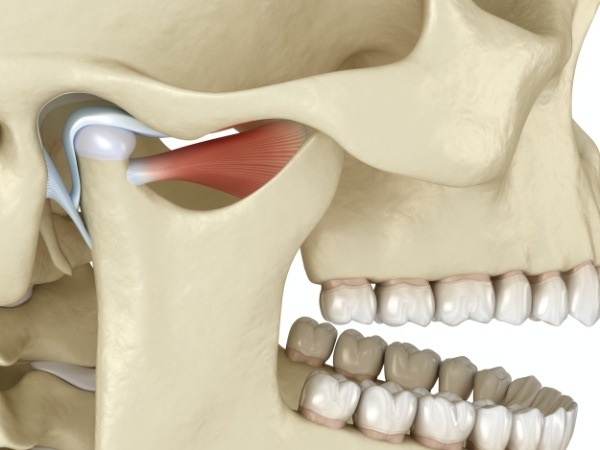 The TMJ is connected to a system of muscles, ligaments, and nerves that allow you to move your jaw in order to speak, eat, and swallow. There are multiple ways for tension to develop in this system. For example, if your bite is uneven, your jaw might not reach its intended resting place, putting stress on the TMJ. Alternatively, the joints may have suffered some type of injury (such as a disc displacement) that's preventing them from working properly. Repeated grinding and clenching of the teeth, whether during the day or while you're asleep, can also lead to a TMJ disorder.
Whatever the cause, tension in the TMJ can spread to the rest of your head and neck. The result is a recurring pain in your neck and jaw. While the tension in the neck can be addressed directly, doing so will not solve the problem; the underlying TMJ disorder will need to be diagnosed and treated properly. Many doctors will not have the training or knowledge to help a strained or misaligned jaw joint, which is why you should turn to an expert like Dr. Brunner, who has undergone extensive training for treating TMJ pain.
How Can We Help?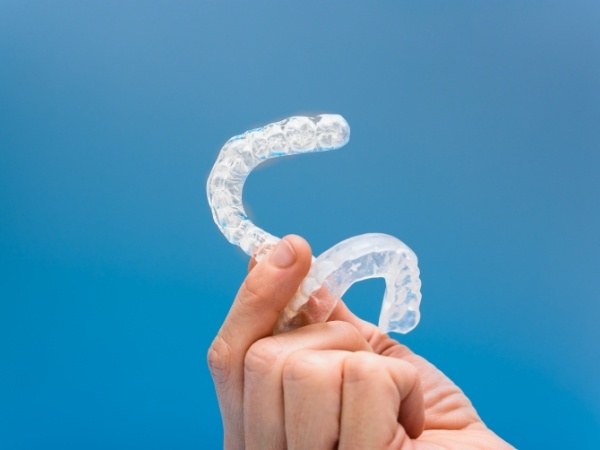 The first step is to examine your teeth and your TMJ. Dr. Brunner can use cone beam CT imaging to obtain a complete view of your jaw joints as well as the surrounding structures. An alternate method of diagnosis is to use a joint vibration analysis (JVA) device; this allows him to listen to various types of joint vibrations that can reveal the internal conditions.
Once the source of a TMJ disorder has been identified, he can select an appropriate treatment strategy. In many cases, he'll prescribe an occlusal splint, which is a mouthpiece that shifts the jaw into a more relaxed position, easing your TMJ tension. The splint also serves as a barrier between your teeth so that they won't grind together at night.
After treatment begins, your neck and jaw pain should start to fade as the cause of the TMJ disorder is being addressed.