Dental Implants — Brookfield, WI
A Tooth Replacement Unlike Any Other!
Are missing teeth keeping you from eating your favorite foods and smiling confidently? Do you wish there was a better alternative to dental bridges? Tired of your denture slipping out of place at embarrassing times? When it comes to rebuilding a complete smile, nothing compares to dental implants! This state-of-the-art treatment is a tooth replacement unlike any other because it offers unmatched stability, comfort, and longevity. If you're ready to replace your missing teeth with the next best thing, give us a call today to schedule your consultation!
Why Choose Elmbrook Family Dental For Dental Implants?
Entire Dental Implant Treatment Completed Under One Roof
Permanently Replace Any Number of Missing Teeth
Several Low- to No-Interest Financing Options
What Are Dental Implants?
There are two parts to natural teeth: the visible crown above the gumline and the hidden roots that anchor the tooth in place. Traditional tooth loss solutions like dental bridges and dentures only replace the crowns of missing teeth, but without the roots, they tend to be far less stable than natural teeth. Dental implants on the other hand are designed to offer the most lifelike replacement by replicating the entire structure of a missing tooth, both above and below the gumline!
A dental implant is a small titanium post that we can place directly into the jawbone. This mimics the roots of the missing tooth and provides a strong, reliable foundation for your new teeth. A small connector piece called an abutment sits on top of the post and fastens a custom-made crown, bridge, or denture to it, depending on how many teeth you're missing. In the end, rebuilding missing teeth from the roots up like this gives you a smile that looks, feels, and functions like natural!
The 4 Step Dental Implant Process
The dental implant process typically requires multiple appointments spread across several months. That might seem like a long time, but the end results are well worth it! Here at Elmbrook Family Dental, our team is able to handle the entire treatment from start to finish so you won't have to worry about dealing with an outside specialist. Below, you will find a basic overview of how dental implants work in Brookfield. Most patients must go through four stages of treatment: consultation, implant placement surgery, osseointegration, and restoration.
Initial Dental Implant Consultation
During your consultation, your implant dentist in Brookfield will learn about your oral health and medical history to determine if dental implants are a good fit for you. We may also take some detailed scans of your mouth and learn about your goals for treatment. In some cases, we determine that a patient should undergo some preliminary procedures, such as a bone graft or gum disease therapy, before they can go ahead with dental implants. In other cases, we can get started on planning their implant placement surgery right away. If you have any questions during your consultation, don't hesitate to ask — we are eager to share our knowledge!
Dental Implant Surgery
Many practices must refer patients to an outside specialist for this part of the implant process, but here at Elmbrook Family Dental, we have all the skills necessary to perform the procedure in-house. During your surgical appointment, we will start by numbing your mouth and possibly sedating you. Then, we'll create incisions in your gums and carefully insert the implants at precise, pre-planned positions. We'll close the incisions and give you detailed post-op instructions to make your recovery as smooth as possible. Most patients are able to return to work within a day or two of their surgery.
Dental Implant Osseointegration & Abutment Placement
Osseointegration is the remarkable biological process through which dental implants in Brookfield fuse with the surrounding bone. It is what allows them to be so strong and sturdy. Following osseointegration, which typically takes a few months, you may undergo a second surgery. We will expose your implants and placing healing caps on them. After your gums recover, you'll receive abutments, which are small connector pieces that will keep your new teeth in place. (In some cases, it is possible to place abutments at the same time as the initial implant surgery.)
Delivery of Dental Implant Restorations
We will carefully design your restoration (crown, bridge, or denture) based on detailed images and restorations of your mouth. Our goal is to ensure that its size, shape, and color provide you with outstanding aesthetics, function, and comfort. Creating a harmonious bite is also a top priority. After a laboratory uses top-quality materials to fabricate your restoration, we will verify that it fits before we secure it on your implants. Adjusting to your new teeth might take a bit of time, but you can expect that soon you will be able to eat, speak, and smile with complete confidence!
Benefits of Dental Implants
Although dentures and bridges may be less expensive than implants in the beginning, there is a distinct difference in the quality of replacements. As a result of their unique structure, implants offer many advantages that you can't get with traditional dentures or bridges. Unlike other solutions, implants replicate natural teeth, and they are very realistic in comfort and stability. Schedule a consultation with Elmbrook Family Dental, where we can discuss just how much implants can improve your quality of life.
Day-to-Day Benefits
When you get dental implants, you have plenty of perks to enjoy every day, including the following:
No hassle—You won't experience any changes in the way your smile functions or how you care for your teeth. You can simply brush and floss as usual.
Freedom to choose—You can eat all of your favorite foods because implants restore up to 70 percent of your original biting force.
Smile with complete confidence—You don't have to worry about slippage when you talk, laugh, eat, or smile.
Health Benefits
Believe it or not, your tooth replacement choice can have an impact on your oral and overall well-being. With the stimulation from the implant post, you can rely on your dental implants to help you maintain your gum tissue volume and jawbone density, which means your smile will be healthy and functional for many years to come. In addition, with a stronger bite, you'll be able to eat more nutritious foods, which significantly helps you keep your body and mind healthy as well.
Long-Term Benefits
After placement, your dental implant has the potential to last you a lifetime! This is substantially longer than bridges and dentures, which need to be replaced every 5 to 10 years to accommodate the shrinking jawbone. Implants keep the jawbone strong and stimulated, so they can continue to feel comfortable and natural for 30 or more years. This means that, despite the higher upfront cost, you could actually end up saving quite a bit of money in the long run by going with implants!
Who Dental Implants Can Help
If you are suffering from tooth loss, there is a good chance you will be eligible to receive dental implants. Almost any adult who is missing one, multiple, or all their teeth can enjoy a better quality of life with these permanent prosthetics. During your initial consultation with our dental implant dentist in Brookfield, we will look at various factors to determine if you are eligible to undergo treatment immediately or with the help of preliminary treatments. No matter your needs, we will create a personalized treatment plan just for you!
Who is a Good Candidate for Dental Implants?
As we previously mentioned, almost any adult is capable of receiving dental implants in Brookfield! It is necessary that you have 3 things to be considered for treatment, including:
Great oral health: If you have cavities or gum disease, we will need to perform periodontal therapy or tooth extraction (if necessary) to treat the problem before clearing you for dental implant surgery.
Good overall health: Dental implant placement requires minor oral surgery, so you'll need to be healthy enough to undergo anesthesia.
Jawbone density: If there are areas of your jawbone that are too weak to support your dental implants, we will need to consider bone grafting, a sinus lift, or All-On-4 implants.
No matter how you feel when preparing for your consultation, the only way to know for sure if you are eligible for treatment is to let our team at Elmbrook Family Dental examine your smile. If preliminary treatments are necessary, do not be alarmed, as they are more common than you might think. No matter your situation or needs, we will put you on the path to a healthier, more beautiful smile.
Whether it's one tooth or a mouthful, the dentists at Elmbrook Family Dental can use implants to help patients dealing with any degree of tooth loss:
Missing 1 Tooth
If you are one of the 120 million Americans living with a single missing tooth, it's time to consider how this small gap is negatively impacting your ability to eat, speak, and smile. If you're tired of hiding from others and want to feel more confident, we can place a single titanium post into the vacated socket. A single tooth requires only one implant and an implant crown, which will be shaped and color-matched to blend seamlessly with the rest of the smile.
Missing Multiple Teeth
If you're missing multiple teeth in a row, a dental bridge can be fitted with implants to replace them all simultaneously. Only two implants are needed to hold a restoration that restores three or four teeth. To make this work, an implant is fitted on either side of the prosthetic to act as an anchor, instead of using natural teeth like a traditional bridge. If your missing teeth are not consecutive but instead, spread out along a row, we can also create an implant partial that works similarly to a puzzle piece and traditional partial, only instead of metal clasps, it attaches to dental implants.
Missing All Teeth
To replace an entire arch of teeth, an implant denture can fit your needs. Luckily, this option only requires four to six implants and offers greater stability, functionality, and longevity. With a stronger bite force and chewing power, you'll be able to eat all your favorite foods without worrying about your prosthetics slipping or falling out. Also, they are much easier to clean, so you can better maintain good oral hygiene with an implant denture.
Learn More About Implant Dentures
Of course, All-On-4 dentures, also known as Teeth-in-a-Day, can replace your teeth in just one well-planned appointment. Using only 4 dental implants that are strategically placed in the densest areas of your jawbone, you will be able to enjoy the same great results as traditional dental implants without the added preliminary bone grafting treatment.
Understanding the Cost of Dental Implants
It's understandable if you start to reconsider dental implant treatment due to the cost. Overall, dental implants cost more than traditional tooth replacement options, but for good reason. Due to the unique restorative and esthetic benefits they offer, the dentists at Elmbrook Family Dental believe that implant treatment is a worthwhile investment! From greater jawbone stimulation and a natural-looking appearance to a reduced risk in developing systemic issues caused by tooth loss, dental implants are most certainly a worthwhile investment. You can count on our team to help you identify ways to keep your treatment affordable. Below, we'll discuss the most influential factors in determining the cost of dental implants in Brookfield and why we believe they are worth it.
Preliminary Treatments & Dental Implant Surgery
Although not all patients require preliminary treatments, your implant dentist in Brookfield will determine if you need bone grafting, sinus lifts, periodontal therapy, or tooth extraction during your initial consultation. If so, these will be added to your overall cost.
Your dental implant surgery will also have a separate fee. Fortunately, because we perform the start-to-finish dental implant procedure in-house, you won't need to worry about paying a separate fee for an outside specialist to insert your dental implants.
The Parts of Your Dental Implant
You may not realize it, but the parts of your dental implant also comprise a portion of your overall cost estimate. During your consultation, our team will go over the following with you:
The number of implant posts you will need – When replacing only one missing tooth, we will use a single titanium post. This will be much less than using 4-8 implant posts for an implant denture.
The materials used – Titanium and zirconia are the two most popular materials used to create dental implants. According to Total Freedom Dental Implants, however, an estimated 92.5% of dental implants in the U.S. are made of titanium because it is known for its ability to integrate with bone tissue.
The type of restoration – Replacing a single tooth requires an implant crown. Multiple missing teeth require an implant bridge, and an entire arch uses an implant denture. While a full denture costs more to create, it is still far more cost-effective than traditional dentures.
The brand – At Elmbrook Family Dental, we determine which brand of dental implants to use, but we will go over the reasons for our choice during your consultation so you can better understand why higher quality products will produce longer-lasting results as opposed to cheaper materials.
How Dental Implants Can Save You Money
For most patients at Elmbrook Family Dental, dental implants are one of the best investments they ever made. There is no other treatment that addresses tooth replacement quite like dental implants because of their ability to restore the tooth roots, not just the crown. They help keep your jawbone healthy and strong, making it easy to enjoy the foods you love. They last significantly longer than both bridges and dentures, which need to be replaced every five to ten years. These traditional prosthetics will only lead to higher costs over time, which you are far less likely to experience with dental implants. Also, more traditional prosthetics require dental adhesives and special cleaning supplies, which are not required of dental implants. Because of their multiple decades of longevity, dental implants are considered the most cost-effective tooth replacement solution, even if they cost more upfront.
Does My Dental Insurance Cover Dental Implants?
Keep in mind that it is rare for patients to pay for their dental implants all at once. Since treatment can span several months, it's far more reasonable to pay in monthly installments rather than one lump sum. In many cases, patients will pay for dental implants as they go, giving them time to adjust their budget. Depending on your dental insurance plan, you may or may not receive coverage for dental implants in Brookfield. Our office accepts most PPO insurance plans. We'll help you determine exactly what steps of your treatment are covered, whether it's the surgery, restoration, or preliminary work. A Healthcare Savings Account (HSA) or Flexible Savings Account (FSA) can also help cover the cost of dental implants.
Making Dental Implants Affordable
Programs like CareCredit make it easy to pay for expensive dental care in more manageable chunks, typically with little to zero interest attached! Our team at Elmbrook Family Dental will be happy to provide you with information on how to enroll so you can better budget your dental implant treatment without feeling as if you need to empty your savings account. By breaking up the cost of your care into manageable monthly installments, you can focus more on the progress you're making in achieving a new and improved smile.
Maintaining & Caring For Your Dental Implants
As you prepare for a lifetime of stability and restored functionality with your new restorations, you may be wondering what is expected when it comes to dental implant care in Brookfield. At Elmbrook Family Dental, our dentists can provide you with the instructions and detailed information you need to extend the life of your renewed smile. From good oral hygiene at home and breaking bad habits to maintaining regular dental checkups, protecting your smile, and eating healthy, you can expect to enjoy your new and improved smile for years to come if you follow these simple tips.
Making Oral Hygiene a Priority
Here's the reality: your dental implants cannot decay. They're artificial and do not have the same make-up as your natural teeth. However, gum disease is still possible. Maintaining a good oral hygiene routine is crucial to ensuring your dental implants stay healthy.
Brushing your teeth twice a day for two minutes, flossing at least once a day, and rinsing with an antiseptic mouthwash should be the normal routine. You don't need any extra special products or equipment for your dental implants.
You should know that if you don't keep up with your teeth and gums, bacteria can grow and lead to plaque building around your gum line. This can cause gingivitis, an early stage of gum disease, and quickly progress into periodontitis. If this happens and it is left untreated, you can develop bone and tooth loss, which can be detrimental to your implants.
Eating a Healthy Diet
Healthy foods do more than just shrink your waistline and help boost your energy. They can also strengthen tooth enamel and encourage optimal gum health. Lean proteins, low-fat dairy, leafy greens, fruits, and vegetables are ideal alternatives to chips, cookies, pasta, and crackers – all of which are packed full of sugars and/or starches. Incorporating too many of these "bad" foods into your diet will only lead to tooth decay, cavity formations, and gum disease. Not to mention, the potential for more serious and complex dental issues that require root canals or even tooth extraction.
Breaking Bad Habits
You may not realize you have what is considered a "bad habit," but biting your fingernails, eating ice, smoking, chewing on inanimate objects, and even using your teeth as tools all have the potential of damaging not just your real teeth but also your dental implants in Brookfield. If you want to stay out of the emergency dental office and instead, live life with a full, complete, and damage-free smile, make sure you give up your bad habits and adopt newer, healthier ones. Keep sugar-free chewing gum in your pocket or look for cessation resources to help you kick your smoking habit.
Protecting Your Dental Implants
With these new artificial prosthetics living inside your mouth, take the necessary steps to protect them from damage or injury. While this isn't always easy or avoidable, there are things you can do to keep them safe, especially if you play sports or participate in outdoor activities on a frequent basis. Some of these protective measures include:
Wearing a mouthguard while playing sports
Wearing a nightguard while you sleep if you are prone to teeth grinding or clenching (bruxism)
Avoid opening or tearing items with your teeth
Being careful eating hard foods
Scheduling Regular Dental Checkups
As part of any good oral health routine, you should plan to attend regularly scheduled six-month checkups and cleanings with our office. During your checkup, you can expect your implant dentist in Brookfield to not only check for decay, gum disease, and oral cancer, but they will also examine your prosthetics and make sure they are in good condition.
Catching and detecting problems early are important to preserving the life of not only your natural teeth but your dental implants in Brookfield, too. If you have questions about the aftercare process or would like to learn more, contact our office.
Dental Implant FAQs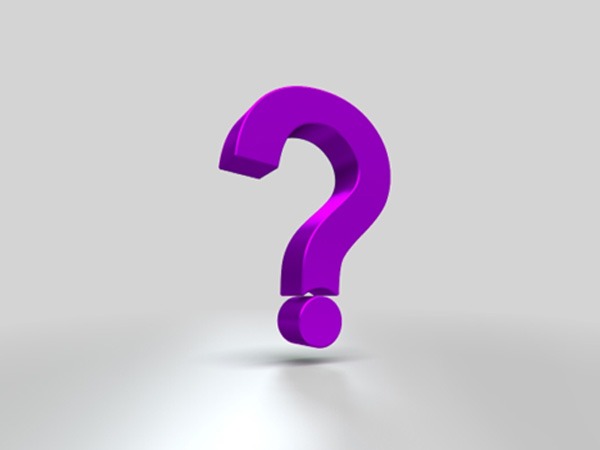 If you're well on your way to choosing dental implants in Brookfield to replace your missing teeth, we look forward to helping you take the next step. But before you get started, we want to make sure you have all the necessary details and information. The process of receiving dental implants requires a sincere investment in your time and money, which means you need to be confident in your choice to pursue this type of treatment. Below you will find a list of common questions asked by previous patients about dental implants. If you would like additional information or clarification, we invite you to contact our office to schedule an appointment today.
Is There Anything I Shouldn't Eat with Dental Implants?
Dental implants make it possible to enjoy all your favorite foods. Not only will you enjoy a greater bite force, but your chewing power will also improve. You will no longer need to worry about an accidental slip if you've previously worn dentures, and you can expect to enjoy your favorite steak once again. However, it is important that you be mindful of certain foods, especially those that are hard, crunchy, sugary, and starchy. These can damage your real and artificial teeth as well as make you more vulnerable to gum disease and tooth decay (for your natural tooth enamel).
Are Dental Implants Safe?
With a 95% success rate, dental implants are a safe solution for healthy patients suffering from tooth loss. During your consultation, your implant dentist in Brookfield will go over your oral and overall health as well as the density of your jawbone. Should there be any cause for concern (i.e., autoimmune disease, health condition) that could cause dental implant failure, you may need to look at alternative treatment options. However, you can still move forward with dental implants, but you must remain in close contact with your physician and our dental team to ensure your smile is a success for years to come.
Am I Too Old to Get Dental Implants?
Ultimately, there is no age cap for dental implants. It is best if patients wait until at least their mid-20s before receiving these permanent prosthetics simply because the oral and facial structure can continue to change until reaching this point. Whether you're 30 or 80, dental implants can be an ideal solution that offers outstanding benefits and the opportunity for a better quality of life. For older individuals, special consideration must be taken when looking at overall health because certain systemic issues can make receiving dental implants more complicated.
Can I Get Dental Implants If I Smoke?
Although it is strongly advised that you kick the habit before moving forward with dental implant placement, you can receive these prosthetics even if you smoke. The risk is that you could experience implant failure because of your weakened immune system. Osseointegration must occur once your implants are surgically placed (the fusing of the implants with the bone). Your immune system must be healthy enough to allow for this process. If it is not, it may take longer for you to heal, or it may not happen at all. Also, smoking can lead to the potential for a dry socket, which can be painful and put you at risk for infection.
If you do not want to give up your habit, it is recommended that you quit at least two weeks before your surgery and wait for at least two to three months before resuming after your implants are in place.