Veneers – Brookfield, WI
Achieve a
Hollywood Smile
As one of the most popular cosmetic dental procedures, veneers can reshape, restore, and rejuvenate anyone's teeth to create a brand-new image. Our cosmetic dentists use fine dental porcelain that reflects light just like real enamel and can be trusted to last for decades. With veneers in Brookfield, WI, anyone can achieve a red-carpet-ready smile they're always eager to show off.
Why Choose Elmbrook Family Dental for Veneers?
Highest-Quality Materials Guarantee Lasting Results
Completely Personalized Treatment for Every Patient
Specially Trained Cosmetic Dentists On-Site
What Are Veneers?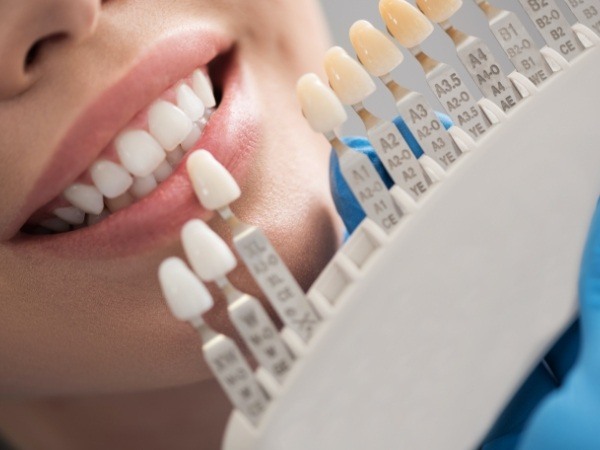 Veneers, which are ultra-thin porcelain laminates, are a long-lasting means to mask discolored, uneven, crooked, or chipped teeth. The porcelain used to create them is extremely durable when bonded to the teeth, and with careful maintenance, veneers can last a very long time.
The Veneers Process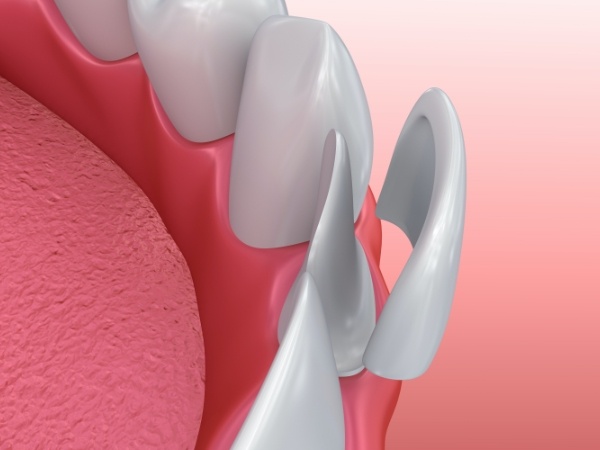 Veneer design and placement can be completed in as little as two appointments with our cosmetic dentist. At the first one, we'll talk about what you want your final result to look like, and then your dentist will prepare your teeth to be fitted with veneers. This involves removing a very tiny portion of enamel, no thicker than a contact lens. They'll then take an impression of your teeth, which will be sent to a lab to make your veneers. In the meantime, you'll be given temporary restorations so you can "test drive" your new smile.
A couple of weeks later, you'll return to our dental office, where your cosmetic dentist in Brookfield will remove your temporaries, apply your permanent veneers, and make small adjustments so they fit perfectly. Your dentist will ensure your veneers complement your unique facial features and personality.
Benefits of Veneers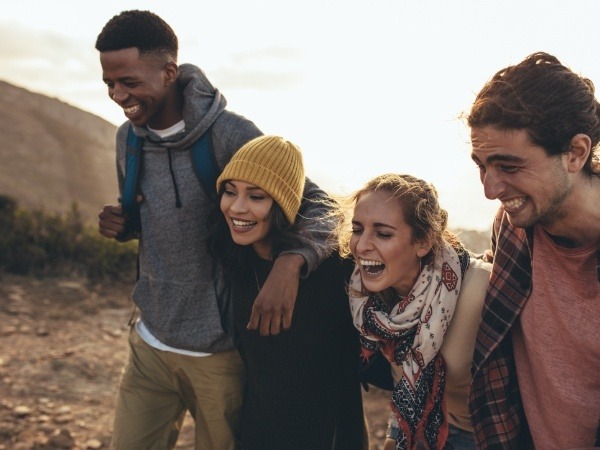 Conceal Multiple Flaws: Your cosmetic dentist can use veneers to fix stained, chipped, cracked, and gapped teeth all at the same time.
Customizable: You can get one veneer or an entire set to cover all of the teeth that show when you smile—the choice is up to you.
Stain-Resistant: The porcelain won't discolor as quickly as other, more porous materials like composite resin.
Easy Maintenance: To keep your veneers looking like new, all you need to do is brush, floss, and get checkups and cleanings like normal.
Understanding the Cost of Veneers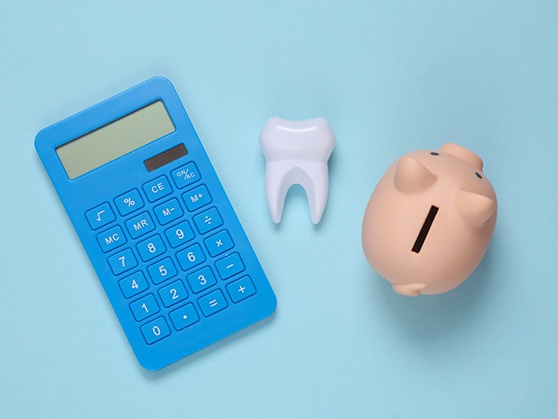 When it comes to veneers, you might hesitate due to the price. After all, they won't help much if buying them "breaks the bank." Still, the cost of veneers in Brookfield is usually justified. The porcelain shells represent a great investment in your smile's looks! To prove it, we at Elmbrook Family Dental have listed the features of veneers and our other cosmetic procedures. Read them over to see if these porcelain shells are right for you. Otherwise, feel free to call our office for details.
Cost vs. Cosmetic Dentistry: What's Right for Me?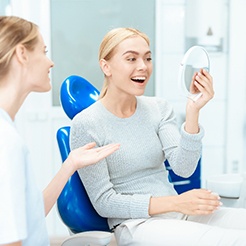 Along with veneers, our practice offers a wide range of cosmetic treatments. Each one has different costs and varying results. Therefore, you may want to compare them before making a final choice. To that end, our services include the following:
Invisalign® Clear Aligners: Unlike metal braces, Invisalign uses clear aligners to straighten teeth quickly and subtly. In exchange, the trays are a big investment — they cost at least a few thousand dollars. They also don't help with recoloring or reshaping your teeth.
Direct Bonding: As the quickest and cheapest cosmetic option, bonding applies tooth-colored resin to your minor smile flaws. The treatment thus hides small tooth stains, cracks, and fractures. That said, the procedure's results aren't long-lasting; you'll likely need touchups every few years.
Teeth Whitening: Teeth whitening, per its name, whitens enamel with a special gel. It's often fast and inexpensive, whether done in-office or through an at-home kit. Keep in mind, though, that its effects are limited. Whitening will only affect tooth color, not shape or position.
Porcelain Veneers: As you might know, veneers are shells placed on the fronts of teeth. Thanks to their porcelain or ceramic material, they transform every aspect of your smile — tooth color, shape, and position. In exchange, these high-quality features make veneers one of the most expensive cosmetic dental treatments.
How to Make Veneers Affordable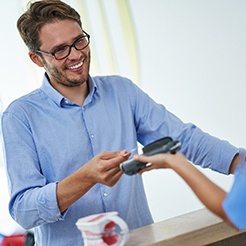 Since cosmetic dentistry is considered elective, dental insurance usually won't cover veneers. They may, however, do so if the shells are medically necessary. (A veneer could correct and protect a damaged tooth.) It's thus a good idea to talk with your insurance provider to confirm your benefits.
Besides insurance, there are other ways to make veneers affordable. Our own Elmbrook Family Dental, for instance, offers flexible financing through CareCredit. The latter service lets patients pay for treatment with monthly, low-interest installments. You could thus meet veneers' cost over time instead of all at once.
Veneer Frequently Asked Questions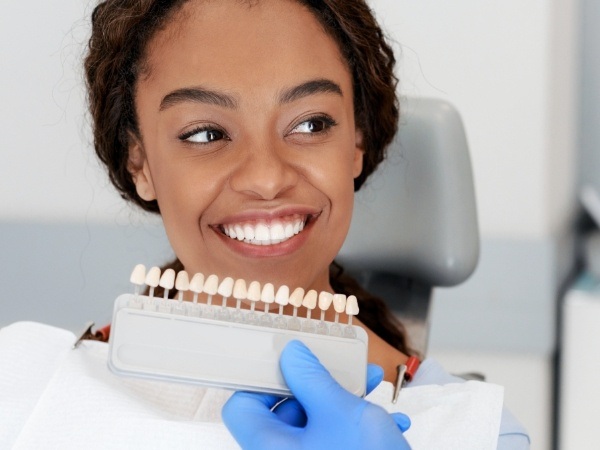 Are you ready to completely transform your smile in just two appointments? During your consultation, your cosmetic dentist will take the time to go over your treatment plan with you in detail. In the meantime, if you'd like to learn more about this popular cosmetic service, we invite you to peruse some of the most common questions we get about porcelain veneers below.
Are veneers permanent?
Unlike the rest of your body, your enamel can't heal itself. Once we remove a thin layer of it to make room for your new veneers, your tooth will always need to be covered. The veneer will act as a shield for this area of your tooth, protecting it from damage and bacteria while dramatically improving its appearance. You can easily expect to enjoy your veneers for a decade before replacing them, but they may last 20 years or more with the proper care.
Does getting veneers hurt?
At first, you may feel alarmed hearing that some of your enamel needs to be removed before placing your veneers. However, we want you to know that you have nothing to fear. This step is quick and virtually painless, and we'll ensure that you're completely comfortable by numbing the area with a local anesthetic. For a few days afterward, you may experience some sensitivity while enjoying hot or cold foods or beverages. This is completely normal and should wear off on its own very quickly. If needed, over-the-counter pain relievers can help manage your symptoms.
How many veneers do I need?
Since each porcelain veneer is custom-made, you could potentially use a single one to improve the appearance of one tooth. However, we usually recommend getting veneers in pairs, such as your front two, four, six, or eight teeth for the most seamless and lifelike results. During your consultation, we'll discuss what about your smile you would like to enhance and help you determine how many veneers will be needed to achieve your desired results.
Can anyone get veneers?
Porcelain veneers are typically a great choice for almost anyone who wants a better smile. However, some patients may need to complete preliminary treatments first. Oral health conditions like tooth decay and gum disease can potentially threaten the success of your porcelain veneers. Once they've been addressed and your oral health is back on track, you'll be ready for your brand-new smile.
Will my dental insurance cover the cost of veneers?
Since every dental insurance policy is different, there is no simple answer to this question. If you like, you can bring your insurance paperwork with you to your consultation, and we'll be happy to help you understand what your policy does and doesn't cover. Unfortunately, since porcelain veneers are a cosmetic treatment, most dental insurance policies won't cover them. As we create your personalized estimate, we'll help you explore every option to make your treatment affordable. We offer in-office financing as well as payment plans from CareCredit. Both options will help break down the cost of your treatment into payments that fit into your budget.