Invisalign Clear Aligners – Brookfield, WI
Get a Straight Smile with
Clear Aligners
You have always wanted a straight smile, but you missed the opportunity during your youth to get braces. Now, you think you are too old for orthodontics because of the juvenile appearance brackets and wires create. Did you know you can choose a virtually invisible solution with Invisalign clear aligners in Brookfield, WI? 1 in 5 orthodontic patients is now over the age of 21 thanks to less noticeable treatments that use clear aligners. At Elmbrook Family Dental, we will help you achieve the smile of your dreams with a discreet, sophisticated option.
Why Choose Elmbrook Family Dental for Invisalign Clear Aligners?
Customized Treatment Plans for Each Patient
Kind & Experienced Dental Staff
Able to Help Teens & Adults
Invisalign vs. Metal Braces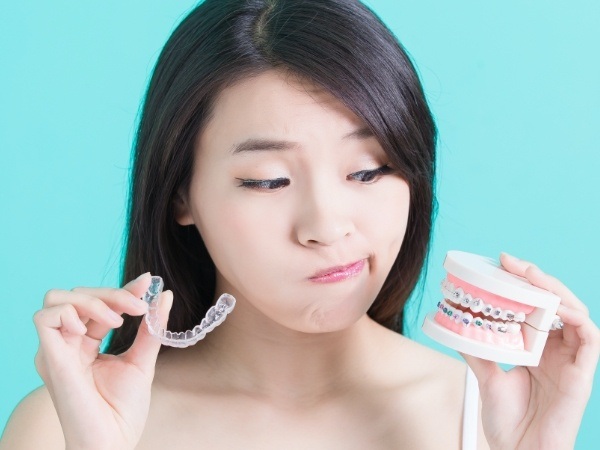 Metal braces are a common solution for orthodontic concerns because they are effective for treating even the most complex cases. Brackets and wires gradually pull the teeth into their ideal positions. Although they offer predictable results, they are noticeable and have several disadvantages, like dietary restrictions.
Invisalign is different because it does not use brackets or wires. Instead, custom-fit aligners worn over your teeth gradually move them. Clear aligners offer an ideal cosmetic dental solution with a virtually undetectable treatment and also resolve the common complaints of metal braces.
How Does Invisalign Work?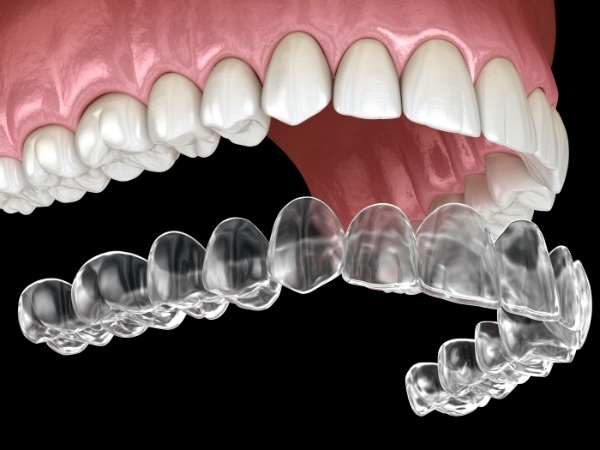 Your cosmetic dentist takes digital impressions of your mouth, which integrates with 3D technology. This allows us to map the planned movement of your teeth into a series of aligners. You wear the aligners for at least 22 hours per day and switch to the next in the series every 1 to 2 weeks.
Your teeth are slowly moved into position as you progress through the series. On average, it takes about 12 months to finish; however, the duration of your treatment varies depending on the complexity of your orthodontic issues. You will require a retainer at the end of your treatment to prevent your teeth from moving back into their starting position.
Benefits of Invisalign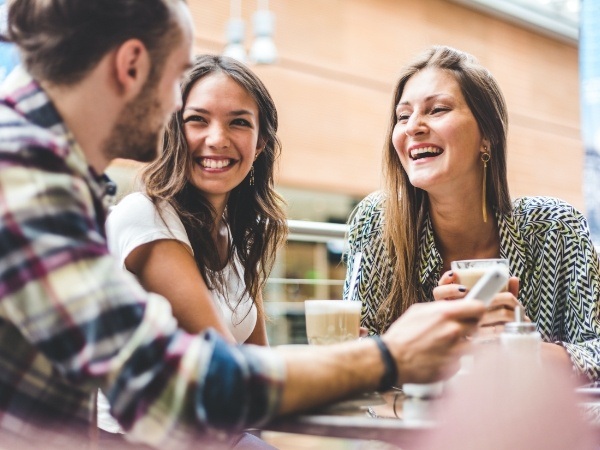 Since no brackets or wires are used, Invisalign offers a variety of advantages that are not possible with traditional braces, such as:
Transparent plastic makes them virtually invisible.
Custom-fit aligners to prevent slipping when speaking or smiling.
Smooth aligners prevent irritation to the inside of your lips and cheeks.
Removable to eliminate dietary restrictions.
Less time in the dental chair because you do not need appointments for adjustments.
Easy to clean.
Your oral hygiene remains unchanged.
Results in as few as 12 months.
Is Invisalign Right for Me?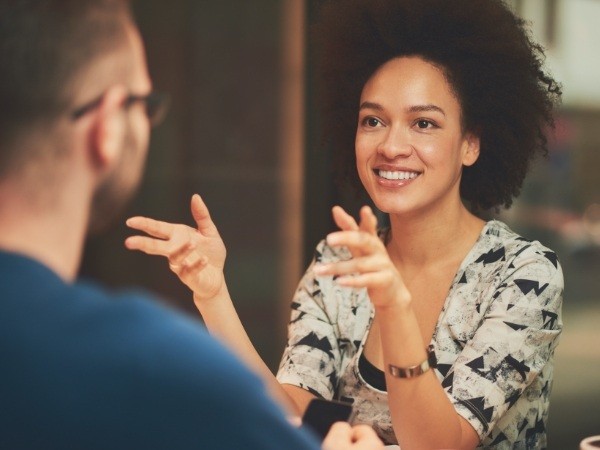 Invisalign is effective for correcting a variety of bite and alignment concerns. You need to attend an initial consultation to ensure it is right for you, and you must be committed to following your treatment correctly to remain on track with the progression.
If you are ready for a straight smile, Elmbrook Family Dental can help. Contact our dental office today to see if clear braces in Brookfield are right for you.
Understanding the Cost of Invisalign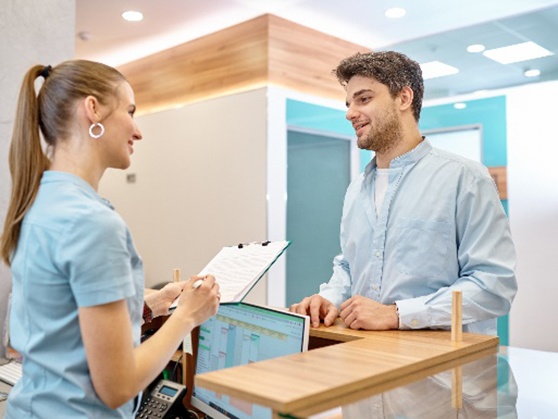 Although it isn't the only factor, the cost of your treatment is certainly something that will influence whether or not Invisalign is the right teeth-straightening solution for you. While it's impossible to give you an accurate price estimate without a consultation, we can share what influences the final answer. So, keep reading to learn the factors that affect the cost, options for making Invisalign affordable, and more!
Factors That Affect the Cost of Invisalign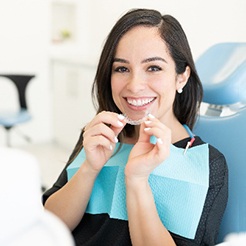 One of the reasons the initial consultation is so important is because Invisalign isn't a one-size-fits-all treatment. On the contrary, it's completely tailored to each patient's unique dental needs and smile goals. Factors like the severity of your misalignment, whether you need to straighten one arch of teeth or both, and your age need to be considered upfront. Of course, once you begin your clear aligner journey, something else will come into play: your compliance with the treatment guidelines. After all, neglecting to follow the "rules," like the 22-hour-a-day wear-time, can cause you to fall off-track with your original plan, which may necessitate a larger investment of your time and money.
Invisalign vs. Smile Direct Club™: Which Costs More?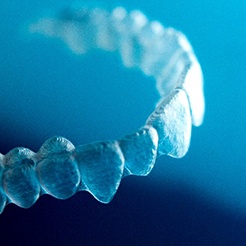 Invisalign alternatives like Smile Direct Club™ often lead with their lower upfront cost, making patients wonder if that's the best choice for them. However, it's important to remember that mail-order options come with several dangers since they often take a one-size-fits-all approach and don't begin with an initial assessment of your oral health. In fact, they've gained some negative attention from their previous patients who actually experienced worsened misalignment from their trays! Ultimately, the best choice for your smile and your wallet is the option that has safely and effectively helped more than 14 million patients over the last two decades: Invisalign.
Does Dental Insurance Cover Invisalign?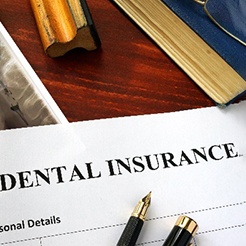 Some dental insurance providers do cover Invisalign! So, double-check the fine print on your dental plan before automatically assuming that's not the case. If you are having trouble understanding your benefits or would like to learn more about your out-of-pocket investment, then don't hesitate to ask our team so we can help make the process of utilizing your benefits as easy as possible.
Options for Making Invisalign Affordable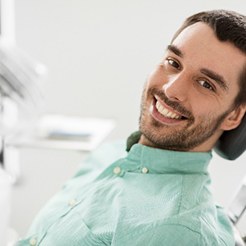 If you are uninsured, then you'll be happy to know that dental insurance isn't the only financial solution available. Our team is proud to also welcome CareCredit! CareCredit is a third-party financier that has several payment plans available, some of which have little-to-no interest attached. Perhaps even better, it only takes a few clicks to sign up.
Invisalign Frequently Asked Questions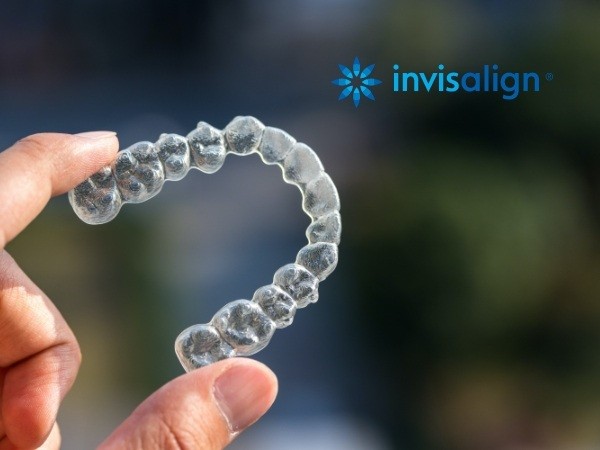 Are you wondering what life with Invisalign aligners will be like? Straightening your teeth using trays instead of metal braces offers a variety of benefits, including discretion and comfort. With Invisalign clear braces, you'll be able to improve orthodontic issues faster and without the added hassle that comes with traditional brackets and wires. For your convenience, we've answered some common questions we receive from patients below.
Does it hurt to wear Invisalign aligners?
One of the most common questions our patients ask us before they commit to Invisalign is whether it hurts to wear the aligners. For people who are familiar with traditional orthodontic treatment, it's easy to associate every oral appliance with discomfort or pain. Fortunately, Invisalign aligners are customized to fit your mouth and made from smooth plastic, allowing for a more comfortable solution than metal brackets and wires that can irritate your oral tissues.
Generally, Invisalign treatment isn't painful; however, patients often report some tenderness and soreness on the first day of a new set of trays. This can be easily combatted by switching your aligners at night so you can sleep through a majority of the adjustment period. You can also take over-the-counter pain medication to ease some of your discomfort. Other than this, Invisalign aligners are said to be significantly more comfortable than traditional braces.
How often do I need to visit my dentist during Invisalign treatment?
Depending on your unique treatment, most patients need to return to our dental office every six to eight weeks for a quick progress check and to pick up their new aligners. This is just so we can examine your teeth and make sure that you're on the right track toward achieving exquisite results.
How do I take care of my aligners?
Since your aligners are removable, they're also easy to maintain. It's important to regularly clean your trays to prevent bacteria from transferring to your mouth or becoming trapped between your aligners and teeth. Here are some basic aligner maintenance instructions:
Every morning and night, thoroughly rinse your aligners under cool or lukewarm water.
Each day, clean your aligners using a soft-bristled brush and clear, antibacterial hand soap.
For 15 minutes each day, soak your aligners in a 50/50 mixture of vinegar and water or Invisalign cleaning solution to sanitize your trays.
After each time you eat, brush and floss your teeth before you put your aligners back in your mouth.
Will I need to wear a retainer after Invisalign treatment?
After your Invisalign treatment is complete, you will need to wear a retainer to maintain the beautiful results. Depending on your needs, we may suggest you wear your retainer for several months around the clock, or only at night. Some patients may also be candidates for a permanent retainer.