Dentures – Brookfield, WI
Get Your Bite &
Confidence Back
If you have lost most or all of your natural teeth, whether from periodontal disease, tooth decay, or injury, dentures can reliably replace your missing teeth and complete your smile. Replacing missing teeth will benefit your appearance and health at the same time. Without a full set of teeth, facial muscles sag, which makes you look older than you should. Dentures from our Brookfield, WI dentist will also allow you to eat and speak comfortably again - things that people often take for granted until they lose their teeth.
Why Choose Elmbrook Family Dental for Dentures?
Removable & Implant Dentures Available
Customized, High-Quality Prosthetics
Compassionate & Experienced Dental Team
What Are Dentures Made Of?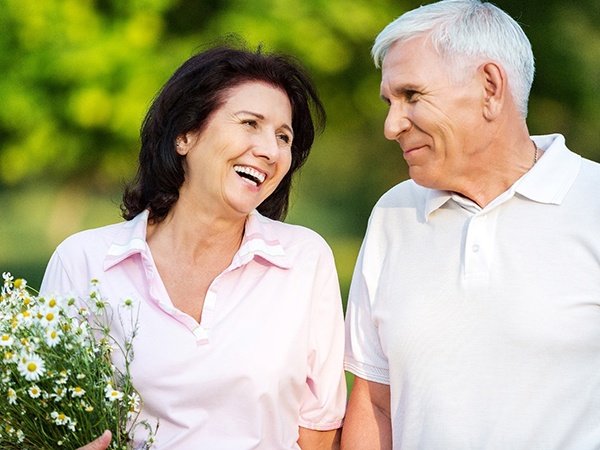 Many styles and types of dentures are available today, and our dental lab uses modern esthetic materials to create the most lifelike prosthetics. Our dentists will take the time to talk with you about your concerns regarding smile restoration with partial or full dentures. We will make your experience as convenient and hassle-free as possible. However, sometimes, getting the best fit requires a few adjustment visits to our Brookfield dental office.