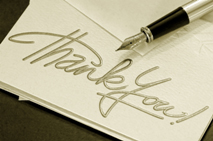 One of our AWESOME patients left us this amazingly sweet and sincere review on our Demandforce website today!
"I was truly blessed from the moment I stepped in Kathyrn was absolutely beyond exceptional felt like I was among family. THe hygienist and dentist were also very warming. I told my husband and he will be making an appointment as well as myself. We move around quite frequently due to his job and if offices like this were abundant we wouldn't skip cleanings. You are a first class place."
WOW! THANK YOU SO MUCH! You are truly the reason why we love our jobs so much. We hope to build a long-lasting relationship with you and all of your family!