Check out this blast from the past! Dr. Neuschaefer was cleaning out some old paperwork and came across this old newsletter from 1991. Some of our current staff are in this picture. Can you pick them out?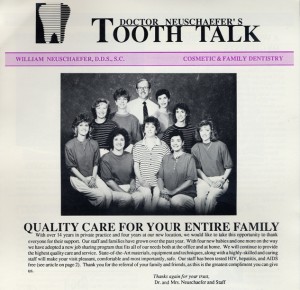 Having trouble recognizing them? Click here for a closer look.
Post your guesses in the comments!