As we begin the summer of 2010, we would like to make everyone aware of office hours and days the office is scheduled to be closed for Holidays or continuing education. Be sure you schedule your family for their summer visits soon as we are booking up quickly!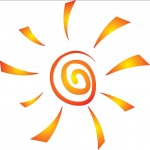 Regular office hours:                                                                                                   
Monday: 7:30 am-7 pm                                Tuesday: 7:30 am-7 pm                    
Wednesday: 7:30 am- 5 pm                         Thursday: 7:30 am-7 pm
Friday 7:30 am-3:30 pm
 Office Closed:
Wednesday, June 30th
Monday July 5th
Monday September 6th
*In case of a dental emergency, call our office line at 262-784-7201. Forwarding information is available.