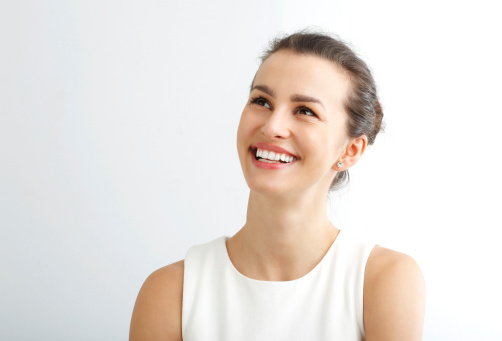 One thing that many people strive for is a bright, dazzling smile. When you see smiles in the magazines and on television, one thing they all have in common is the fact that their teeth are white and beautiful. Unfortunately, not everyone is secure in their smiles, and can really have an impact on the way they feel about themselves. Our smiles collect stains over time, and it can really affect the way your smile looks as a whole throughout the years. Though you may feel as though there is nothing you can do, our doctors are able to brighten your smile the way you want by offering teeth whitening to their patients at their Brookfield, WI dental office.
There are so many things that contribute to our smiles dulling over the years, such as coffee, wine, tea, certain medications, genetics, aging, and dyes in food. We offer both Zoom! Whitening and Kör Deep Bleaching to our patients, ensuring your results are amazing. We offer our patients a couple of options to whiten their smiles, ensuring your absolute comfort and convenience. With in-office teeth whitening, we are able to dramatically improve the look and brightness of your smile in as little as an hour. When you come in for your appointment, we will place the whitening gel onto your smile and activate it with a light. In about an hour, your smile will be up to eight shades whiter!
The second option is at-home teeth whitening, which really appeals to those who wish to have a more gradual change in their smile. We will custom make whitening trays just for you, making sure your results are amazing and also offering a personalized cosmetic treatment. We will also give you the whitening gel, allowing you to fill the trays with the whitening gel at home. All you have to do is wear the trays for a certain amount of time each day, and in about two weeks, your smile is bright and mesmerizing! If you would like our doctors to help brighten your smile using teeth whitening, contact our office today!
Elmbrook Family Dental is committed to providing state-of-the art dental care for you and your family from our Brookfield, WI dental office. We are able to take care of whatever cosmetic, restorative, and preventative dentistry needs you may have. We proudly serve patients from Brookfield, Elm Grove, Milwaukee, Pewaukee, Waukesha, and New Berlin. Call us today to learn more or schedule your next appointment.