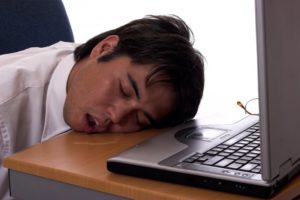 For many people, drooling when they sleep is an embarrassing, regularly occurring event. Still, it's often dismissed as just a fact of life – something to keep hidden. Your dentist in Brookfield says that you don't have to continue dealing with this issue, though. As you read on, you'll discover seven ways to stop nighttime drooling and prevent any related problems.
Change Sleeping Positions
Sleeping on either side of your body can contribute to drooling. As the mouth relaxes and opens, gravity takes over, and saliva easily escapes.
A simple remedy is to position yourself on your back instead. This again allows the force of gravity to takeover and saliva to safely run down your throat.
Nip Allergy and Sinus Problems in the Bud
Other factors that can contribute to excessive drooling are sinus problems and allergies. Both issues can cause drainage and stuffiness, which can lead to increased saliva production. Your doctor can help with both problems by prescribing the respective medications to treat them.
Take Medication
In some cases, nighttime drooling can be the result of a neurological condition called scopolamine. It involves nerves misfiring before they reach the salivary glands. Your dentist may recommend a special medication to address the problem.
Consider Botox Injections
One of the newer approaches to correcting excessive drooling is to have Botox injected into the salivary glands. The compound paralyzes the muscles in the area and stops the salivary glands from functioning.
Attend Speech Therapy
One of the less invasive ways of treating excessive saliva production is speech therapy. The purpose of this method of treatment is to improve jaw stability, tongue strength and mobility. Another benefit of speech therapy is that it helps you to close your mouth properly.
Over time, the treatments will yield significant improvements, allowing you to swallow better and decrease drooling.
Wear an Oral Appliance
Another minimally invasive way of correcting excessive drooling is to have a custom oral appliance designed for you. The device helps to better position your tongue and fosters improved lip closure. Again, this translates into better swallowing and less drooling.
Have Surgery
As a last resort, surgery can be used to address excessive saliva production that results from a more severe neurological disorder. One of the options is to remove the sublingual or submandibular salivary glands.
If you've noticed that you have an issue with drooling while you sleep, then don't hesitate to reach out to both your primary care physician and Brookfield dentist to get an expert diagnosis and the proper treatment. Soon, you'll be able to stop this embarrassing reoccurrence.
About the Author
Since earning his Doctor of Dental Surgery degree from the University of Iowa College of Dentistry, Dr. Eric Taibl has been steadfast in his efforts to provide the absolute best care to his patients. To stay ahead of the learning curve, Dr. Taibl maintains membership in several professional organizations. He practices at Elmbrook Family Dental and can be reached for more information through his website.