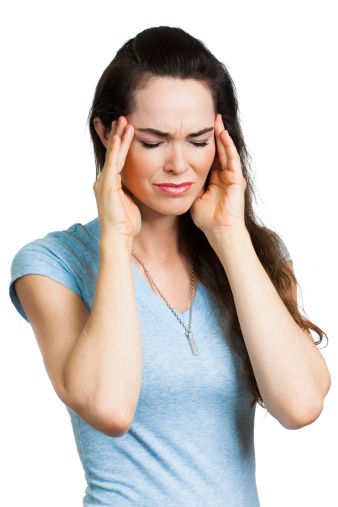 Pain and discomfort from TMJ disorder can often be confusing and detrimental to overall quality of life. Many patients may not recognize that they have the disorder or they may only believe it is a symptom of stress or poor sleeping arrangement. However, untreated TMJ disorder can worsen over time and lead to the deterioration of the facial muscles that control and align the jaw. That's why it's so important to familiarize yourself with the signs of TMJ disorder and seek immediate treatment if you suspect that TMJ disorder is causing your head and neck soreness or jaw stiffness. You can make an appointment with the experienced and attentive dentists of Elmbrook Family Dental for a TMJ disorder evaluation today. The restorative dentistry experts at Elmbrook Family Dental proudly serve patients throughout Brookfield, WI, Elm Grove, Milwaukee, Pewaukee, Waukesha, New Berlin, and the surrounding communities.
What is TMJ Disorder?
TMJ Disorder is a degenerative group of dysfunctions of the temporomandibular joint and the surrounding muscles. These joints are located on each side of your face just in front of your ears. TMJ disorder can be caused by myofacial disturbances, jaw injuries, or arthritis.
What are the symptoms of TMJ Disorder?
Jaw noises such as clicking or popping sounds
Chronic headaches and ear aches
Face and neck pain
Jaw stiffness
Difficulty chewing or yawning
TMJ Disorder Treatment Appointments in Brookfield, WI
Elmbrook Family Dental offers TMJ disorder treatment with the NTI Tension Suppression System. This oral appliance system has proven effective in treating and reducing TMJ associated symptoms. You don't have to put up with the pain and discomfort of TMJ disorder any longer. Make an appointment with the highly qualified family dentists of Elmbrook Family Dental today. They can provide immediate treatment for your TMJ disorder. Elmbrook Family Dental proudly serves patients throughout Brookfield, WI, Elm Grove, Milwaukee, Pewaukee, Waukesha, New Berlin, and nearby areas.