Invisalign – Brookfield, WI
Get a Straight Smile with Clear Aligners
Are you among the adults who live with an unattractive smile because of bite and alignment issues? You have always wanted a straight smile, but you missed the opportunity during your youth to get braces. Now, you think you are too old for orthodontics because of the juvenile appearance brackets and wires create. Did you know you can choose a virtually invisible solution with Invisalign in Brookfield? 1 in 5 orthodontic patients is now over the age of 21 thanks to less noticeable treatments, like clear aligners. At Elmbrook Family Dental, S.C., we will help you achieve the smile of your dreams with a sophisticated option.
Invisalign VS Metal Braces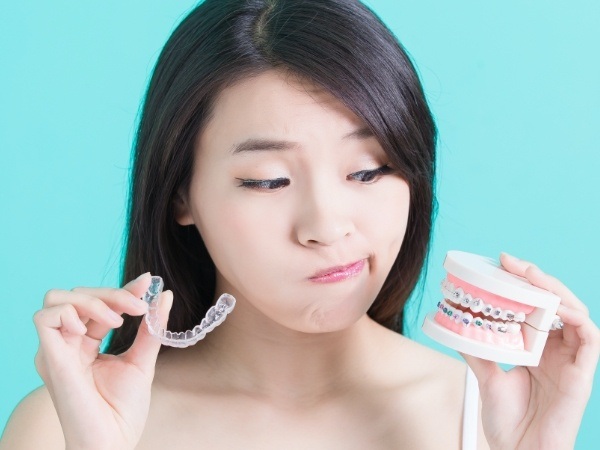 Metal braces are a common solution for orthodontic concerns because they are effective for treating even the most complex cases. Brackets and wires gradually pull the teeth into their ideal positions. Although they offer predictable results, they are noticeable and have several disadvantages, like dietary restrictions.
Invisalign is different because it does not use brackets or wires. Instead, custom-fit aligners worn over your teeth gradually move them into alignment. Clear aligners in Brookfield provide you with a virtually undetectable treatment and also resolve the common complaints of metal braces.
How Does Invisalign Work?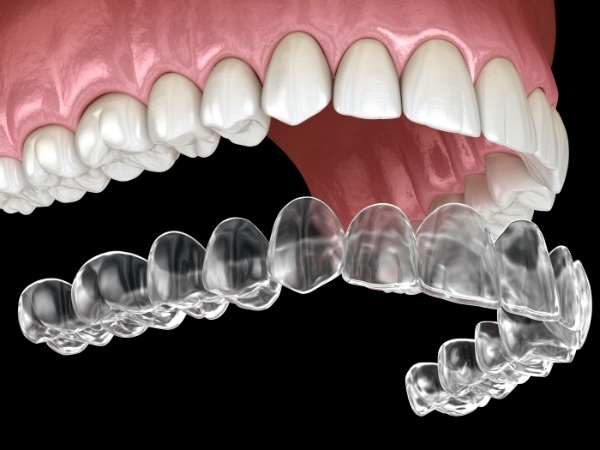 Your cosmetic dentist takes digital impressions of your mouth, which integrates with 3D technology. This allows us to map the movement of your teeth into a series of aligners. You wear the aligners for at least 22 hours per day and switch to the next in the series every 1 to 2 weeks.
Your teeth are slowly moved into position as you progress through the series. On average, it takes about 12 months to finish the series; however, the duration of your treatment varies depending on the complexity of your orthodontic issues. You will briefly require a retainer at the end of your treatment to prevent your teeth from moving back into position.
Benefits of Invisalign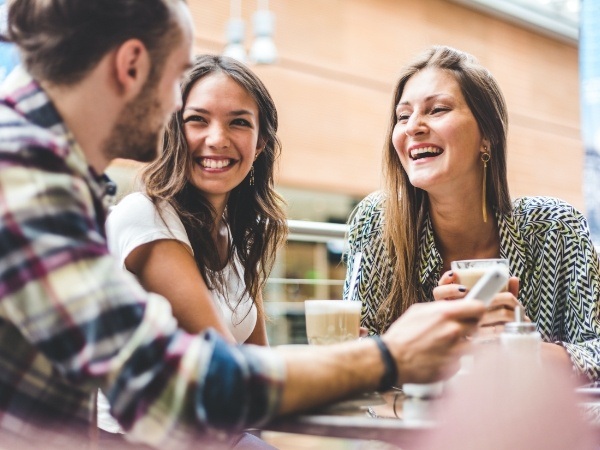 Since no brackets or wires are used, Invisalign offers a variety of advantages that are not possible using traditional braces, such as:
Transparent plastic makes them virtually invisible.
Custom-fit aligners to prevent slipping when speaking or smiling.
Smooth aligners prevent irritation to the inside of your lips and cheeks.
Removable to eliminate dietary restrictions.
Less time in the dental chair because you do not need appointments for adjustments.
Easy to clean.
Your oral hygiene remains unchanged.
Results in as few as 12 months.
Is Invisalign Right for Me?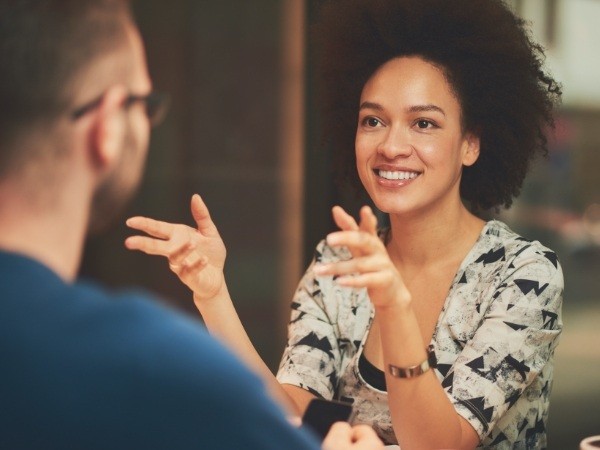 Now, Invisalign is effective for correcting a variety of bite and alignment concerns. You need an initial consultation to ensure they are right for you to create a customized treatment plan. You must be committed to following your treatment correctly to remain on track with the progression of your treatment.
If you are ready for a straight smile, Elmbrook Family Dental, S.C. can help. Contact our office today to see if clear braces in Brookfield are right for you.