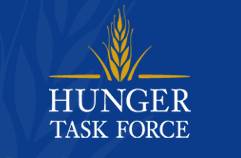 Last year, the patients and staff at Elmbrook Family Dental collected 500lbs of food for the Hunger Task Force! Because of our past success, we are going to be collecting non-perishable food donations in our front lobby throughout the remainder of October and all of November. As a special thanks to those who donate, we will be holding a drawing for a gift basket! If you stop in to donate, you will receive one form to be entered into this drawing. Our gift basket will include: a Sonicare toothbrush, toothpaste, floss, Listerine, a certificate for free custom whitening trays and gift cards to Jose's Blue Sombrero!
There are no limits to how many times you can enter, but there is a limit of one entry per person per day. The more often you donate the more chances you will have to win.
Our goal is to collect 700lbs of food. Any non-perishable items such as peanut butter, pasta, rice, cereal, canned fruit, canned veggies or soup will be collected until Tuesday, November 30th. Our winner will be announced on Wednesday, December 1st. Stop in during any of our normal business hours to make your donation.