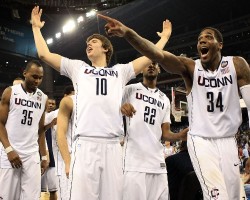 We held our 2nd Annual NCAA  competition this year and  it was a hit! After almost a month of nail biting basketball games, UCONN took home the championship. Our three winners are listed below. Watch for a news letter next year at this time on how you can participate!
1st place- custom whitening: Jim K.
2nd place-Sonicare: Jim P.
3rd place-Jose's Blue Sombrero: Meaghan C.