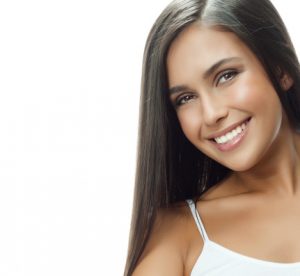 Summer in Wisconsin is beeeautiful! The sun is shining, the sky is blue and the temperature is delightful. You can't help but smile—unless, of course, you don't want others to see the condition of your teeth. In that case, even the most glorious day might not get a smile. But it doesn't have to be that way. With porcelain veneers, Brookfield, WI, residents can have a smile that is as beautiful as the day!
Porcelain veneers are micro-thin laminates of high-quality dental porcelain or composite resin that are adhesively bonded to your teeth. Because both of these materials are somewhat translucent, they reflect light in a similar fashion to your own teeth so your smile looks completely natural and not plastic. And porcelain veneers can be used to conceal a multitude of flaws including chips, cracks, breaks, rotated teeth and irregular spacing.
A Durable New Smile
Thanks to advances in the manufacture of dental materials, porcelain veneers are stronger than ever. They can withstand the normal pressures of biting and chewing. But just like with natural teeth, you'll want to avoid using your veneers to chomp on pencils and fingernails or to bite hard foods such as carrots and nuts.
Modern day porcelain veneers are designed to last, too. With proper brushing and flossing every day—you need to take care of the veneers and the teeth they are hiding—and regular dental checkups every six months with your cosmetic dentist in Brookfield, you can expect your veneers to last 10 years or more.
Placing Porcelain Veneers
The first step in your journey toward a new and beautiful smile is a consultation with one of the dentists at Elmbrook Family Dental. Before beginning any cosmetic dentistry procedure, your teeth and gums need to be in good shape, so we'll first conduct a thorough exam. Then, one of our dentists will get to work designing your new smile. With the aid of impressions, photos and x-rays, each veneer will be customized to correct a specific tooth, so the size and shape of each is natural.
To ready your teeth for veneers, your Waukesha, WI, cosmetic dentist will need to gently remove a slim layer of tooth enamel. This allows for a secure and comfortable fit. After this, your teeth will be protected with temporary veneers until the permanent set arrive from our dental lab. At that time, you'll return to our dental office in Brookfield to have them bonded into place. Then, the smile you see will be as beautiful as a summer day in Wisconsin!
Call Our Office Today
If you want to learn more about porcelain veneers, or to schedule a consultation with one of our cosmetic dentists in Brookfield, contact Elmbrook Family Dental.