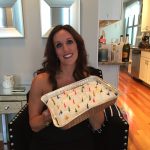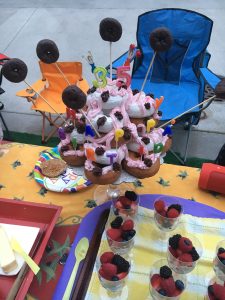 Dr Tack turned 35 on July 15th. She had a weekend full of celebrations with those she loves the most. Friday morning, her good friends Cynthia and Kristin through a surprise party for her at 5:30am. They enjoyed fruit, coffee, breakfast sandwiches and this fantastic doughnut cake. Family flew in from out of town as a surprise to celebrate with her as well.
Friday and Saturday night she had some great dinners out at Bacchus and Rare. Sunday she finished the weekend off with even MORE great food at Pizza Man with her brother and his family.
Happy Birthday Dr Tack!