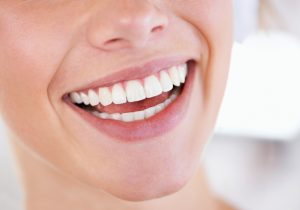 In the past, when you had a less than attractive smile, many simply lived with decreased confidence due to cosmetic flaws. Cosmetic dentistry was considered to be only for the elite using costly elective procedures. But now, cosmetic dentistry is more accessible and affordable using minimally invasive treatments. At Elmbrook Family Dentistry, we are committed to creating flawless smiles as a cosmetic dentist in Brookfield. We strive to make cosmetic services more accessible, which is why we proudly serve the communities of Waukesha and Berlin. Due to the exceptional results our team of dentists provide, patients from Waukesha and Berlin travel to our office to receive the cosmetic services they need for a more attractive smile.

Your Cosmetic Dentist in Brookfield
At Elmbrook Family Dental, we understand the important role your smile plays throughout your life. Research shows that roughly 50 percent of adults are concerned about the appearance of their smiles. As a result, confidence, social interactions, and even career opportunities are impacted by cosmetic flaws. However, we will resolve the imperfections hurting your smile to give you a new lease on life. We offer an array of minimally invasive procedures to drastically enhance the appearance of your smile.
Teeth Whitening
One of the most widely sought cosmetic procedures is professional teeth whitening. As we age and due to the foods we eat, our smiles begin to dull due to tooth discoloration. While you could turn to over-the-counter whitening systems, you will not achieve the results you want. The only way to truly reverse discoloration is with professional whitening treatments.
We offer a couple of different options to brighten your smile. Using the Kor Deep Bleaching system, you can whiten your smile in our office or at home. This highly effective treatment can even remove discoloration from tetracycline stained teeth. In less than an hour, your smile will be shades whiter.
We also offer the Zoom! Whitening system. The Zoom! Whitening system will get your teeth as much as eight shades whiter in under an hour. This is the perfect option for those who have tooth discoloration caused from foods and age.
Cosmetic Services
We offer a wide range of cosmetic services to get a more attractive smile, including crowns and bridges to treat tooth loss. For those who have less than perfect teeth, we will easily transform your smile with shapelier and more proportionate teeth using porcelain veneers or cosmetic bonding. For those who want a straight smile without having to use traditional braces, you will get a straight smile in less time using Invisalign.
Your Cosmetic Dentist in New Berlin
At Elmbrook Family Dental, we strive to make cosmetic dentistry more assessable, which is why we proudly serve the communities of Waukesha and Berlin. As a cosmetic dentist in New Berlin and surrounding areas, we will give you the dazzling smile you have always wanted.
If you are ready for a more attractive smile, we will conduct an initial consultation to determine which treatments are right for you. Contact our team of dentists to give you the dream smile you have always wanted and make contact our team.