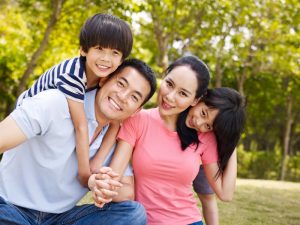 In today's hectic and busy world, sometimes it can be a challenge just to make it to your routine dental checkup, especially when you have a family. Getting everyone to his or her activities and appointments can become overwhelming, and it often takes precious time from your day. Elmbrook Family Dental wants to help! Learn more about family friendly hours and convenience from your dentist in Wauwatosa.
Convenient Hours and Location
At Elmbrook Family Dental we're proud to serve the communities of Elm Grove, Milwaukee, Wauwatosa, Pewaukee, Waukesha, and New Berlin, WI. For decades our practice has been providing high quality dental care in a comfortable and friendly atmosphere, with a focus on making your experience excellent, and this is how we've built our reputation over the years.
We know that sometimes it's difficult to fit dentistry into a busy schedule, so we offer early morning and evening appointments. We want to fit into your schedule rather than trying to make you fit into ours, so you'll find us available before and after work and school.
State-of-the-Art Dentistry
Our doctors understand that dentistry is always evolving and changing, and the latest technology makes treatment procedures more pleasant, comfortable, and efficient for our patients. For this reason they invest in state-of-the-art technology such as soft tissue lasers, pain-free anesthesia, advanced options for headache relief, and digital cavity detection. We're committed to offering you advanced services and a level of care that you probably won't find at most practices.
Comprehensive Care
Whether you just need a routine cleaning, you're struggling with gum disease, or you're missing a tooth, Elmbrook Family Dental can meet your needs. Our highly skilled team is here to help you achieve and maintain a healthy and beautiful smile for a lifetime. Whether that means repairing or enhancing your teeth, you can rest assured that you're receiving the highest quality dentistry and restorations available because we work with only the top dental laboratories in the area.
Contact Elmbrook Family Dental
If you're family is ready for a dentist in Pewaukee that offers high quality care that fits into your busy schedule, we encourage you to call us to schedule your next appointment. We know you're going to love the differences you experience when you come to Elmbrook Family Dental!