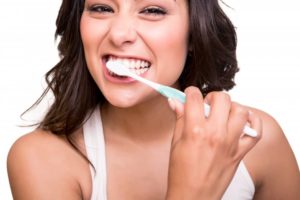 Most dental emergencies are avoidable if you practice regular oral care and visit your dentist. Additionally, emergency care is far more expensive than preventive care, so by utilizing your dental insurance and scheduling regular visits, you shouldn't ever need to visit your emergency dentist in Brookfield.
Today, we'll be discussing what emergency dentistry is, what classifies as a dental emergency, and how you can avoid emergencies from occurring in the first place. You don't want to wait for an emergency to happen; your mouth and your wallet will thank you later.
What is Emergency Dentistry?
Emergency dentistry is what a dentist performs if you find that you or a loved one is having a dental emergency. Situations that are defined as a dental emergency include:
Severe tooth pain
Knocked out or dislodged teeth
A gum or tooth abscess
Cracked teeth, particularly cracks that extend below the gumline
Facial swelling or discomfort
Again, emergency dentistry is typically more expensive because the work needed to fix your issue is more significant than standard preventive care. According to a report released by Cigna on improving health and lowering medical costs, every dollar spent on preventive care could save between $8 and $50 on emergency care.
If you think you may have a broken jaw or there is significant bleeding present, go to the emergency room first before visiting your emergency dentist in Brookfield. The dentist will be more capable of helping you once you're more stable.
Tip #1: Practice Good Oral Habits at Home
The first step to preventing dental emergencies is to commit to a strict oral care regimen. Since you don't see your dentist very often, it's very important to manage this routine effectively. Your routine should consist of brushing twice a day with a fluoridated toothpaste, flossing daily, and keeping a balanced diet that promotes good oral health.
Additionally, don't use your teeth for tasks that would be better suited for a tool. While many dental emergencies occur from accidents, they can also occur by using your teeth on inedible objects, like bottle caps and packaging material. This wears down tooth enamel and increases the chances of it becoming suddenly cracked or chipped later.
Tip #2: Visit Your Dentist Regularly
Visiting your dentist every six months is key to maintaining regular oral health and preventing dental emergencies. If you know the status of your oral health, then you know if you need to make adjustments to your at-home care. For example, you're far less likely to visit the dentist for a sudden gum abscess if you know that your gum health is in proper condition.
Your dentist can also inform you of any symptoms related to teeth grinding, which can also cause your teeth to crack suddenly. Again, regular dental visits are intended to be preventive, not just part of your oral care regimen.
Have more questions about dental emergencies? Mention it at your next scheduled dental appointment! Your dentist in Brookfield will be more than happy to help.
About the Author
Dr. Brandon Brunner earned his dental degree from the University of Minnesota in 2002. His dental focuses include general dentistry, endodontics, oral surgery, and cosmetic dentistry. To learn more about his practice or report a dental emergency, contact him at (262) 784-7201 or visit his website.