Elmbrook Family Dental is hosting our 11th Annual March Madness college basketball tournament for our current patients and for Ronald McDonald House Charities.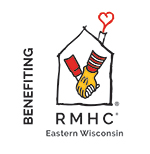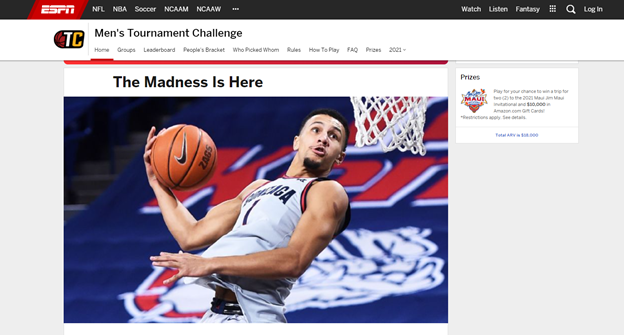 To sign up, go to http://fantasy.espn.com/tournament-challenge-bracket/2021/en/and create your account. Once you have logged in, click the "My Groups" link toward the top of the page. Type EFD East and West in the search box. Our group password is EFD#1. Create your own bracket, and please use your actual name (not your team name, so we know who you are for the prizes!) and pick who you think will win. In order to qualify for prizes and donations, you must be a patient seen in our practice within the past 24 months. For prize details, see our blog page on our website, elmbrookfamilydental.com, or our Facebook page.
For more information, click the "How to Play" link.
The prizes will be as follows:
1st $250 gift card plus take home custom whitening. Includes 8 syringes.
2nd $100 gift card plus take home custom whitening. Includes 8 syringes.
3rd take home custom whitening and a $25 gift card.
In addition to prizes for our patients, we wanted to give back to our community. So, for every entry (1 entry per patient), Elmbrook Family Dental will donate $5 to one of our favorite charities! To learn more about the Ronald McDonald House and their cause, click HERE.
How to Donate:
Text to Give Code: GiveRMHC to 41444
(Brackets available Sunday March 14, 2021)
Before the release of the official tournament bracket on Sunday, March 14, 2021, you will only be able to view your Entry page with the Countdown clock counting down to the release of the bracket. One hour following the announcement of the tournament match-ups you will have the opportunity to select who you think will win each of the 64 tournament games. Entrants may change their selections as often as they like prior to the scheduled tip-off time of the first game in the first round of the tournament (currently scheduled for Thursday, March 18, 2021) after which all selections must be finalized.
Sincerely,
Your Friends at Elmbrook Family Dental!