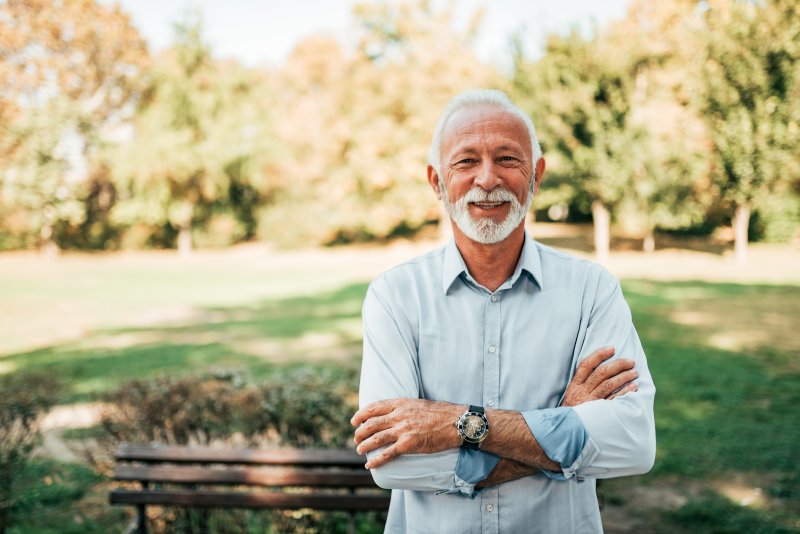 Dental implants are known as the gold standard for tooth replacement. Unlike dentures and dental bridges, they can offer far greater benefits that allow for improved oral health, jawbone stimulation, and longevity. Not to mention better functionality and a natural-looking appearance. With all these advantages that come with these permanent prosthetics, why not start the placement process this summer? Here are 3 reasons it's better to move forward with treatment now instead of waiting until later.
Your Smile Will Be Ready for Fall
Whether you're planning a back-to-school party for your child, preparing for a big presentation at work, or getting a jumpstart on holiday planning, you can exude greater confidence with a healthier smile. With dental implants already in place, you can expect to feel more comfortable surrounded by others. From family and friends to colleagues and other school parents, the fear of potential embarrassment that comes with tooth loss will no longer be a concern. Instead, because of your decision to have dental implants put into place during the summer, your smile can be ready for fall and all the activities that come with it.
You'll Have the Opportunity to Truly Relax
It's hard to recover or relax when you have a million things on your plate. Work obligations, school projects, and identifying how many people will be at your house for Thanksgiving this year can be overwhelming. Add days or even a week of recovery from dental implant surgery into the equation, and you likely feel as if you're drowning and completely exhausted. Bypass all these potential to-dos by giving yourself the chance to truly relax while recovering from your dental implant placement. Whether it's lounging on the hammock in your backyard, sitting by the pool watching your kids play, or simply reading an enjoyable book on the back porch, you can let the warm summer breeze make your healing process much more enjoyable.
Your Smile Will Capture the Attention of Others
Do you hide from the camera during big events? Do you avoid social gatherings of any kind out of fear others will notice your missing teeth or traditional prosthetic? You're not alone. Many denture-wearers admit to forgoing events where others will be present. Fortunately, by choosing to have dental implants surgically placed during the summer, you can embrace the coming year with a new and improved smile. Not only will you be pleased with the results, but others will begin to notice as well! Your artificial teeth will look just like your regular ones; however, people will begin to notice your presence more and appreciate the positivity you bring.
Although you may have several things planned this summer, make time to take care of yourself by choosing to start the process of receiving dental implants.
About the Practice
Elmbrook Family Dental is committed to treating smiles of all types. Offering exceptional care and personalized service, our team of dentists is available to provide the solutions you and your family need for optimal oral health. If tooth loss is keeping you from living life to its fullest, consider the benefits of dental implants. With these titanium posts permanently in place, you can enjoy eating, smiling, and speaking without worry or embarrassment. Visit our website to find out how you can get started on your path to a complete, fully functional, and longer-lasting smile.