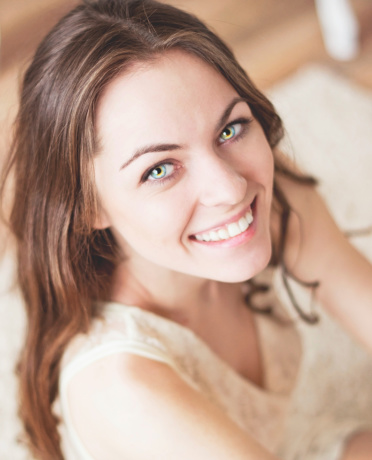 Are you dissatisfied with your smile? Then it's time to consider porcelain veneers.Because porcelain veneers have so many applications, you can enjoy the benefits of teeth whitening, orthodontic treatment, and dental crowns, with just one cosmetic procedure. In addition, porcelain veneers offer unbelievably life-like results. After placement, many patients feel the need to confidently show off their brand new smiles to their friends and family. If you're ready for a smile make-over, make an appointment with the highly qualified cosmetic dentists of Elmbrook Family Dental for your new porcelain veneers today. The experienced team at Elmbrook Family Dental proudly restore smiles daily throughout Brookfield, WI, Elm Grove, Milwaukee, Pewaukee, Waukesha, New Berlin, and the surrounding communities.
Porcelain veneers are simply thin ceramic shells that can be attached to the surface of your teeth for an immediate smile renovation. Porcelain veneers can be as thin as a fingernail, allowing for minimal tooth reduction, and in some cases, requiring no procedural anesthesia. Veneers are individually crafted to cosmetically enhance the teeth using material that mimics the appearance of your natural tooth enamel. Porcelain veneers are incredibly versatile and can be used for many different cosmetic corrections. Due to their life-like form and wide array of functions, porcelain veneers consistently rank first among the most popular cosmetic procedures we offer.
New porcelain veneers can instantly fix:
Chips
Cracks
Gaps and spacing
Misalignment
Discoloration and staining
Over the past 30 years, advancements in dental technologies have made porcelain veneers more natural looking and effective than ever before. Today, the porcelain materials used are incredibly durable and can reflect light just as well as your natural tooth enamel. Don't put off the smile over-haul you need another year. Make your porcelain veneers consultation appointment with the experienced cosmetic dentists of Elmbrook Family Dental today. Elmbrook Family Dental delivers quality care daily throughout Brookfield, WI, Elm Grove, Milwaukee, Pewaukee, Waukesha, New Berlin, and the neighboring areas.