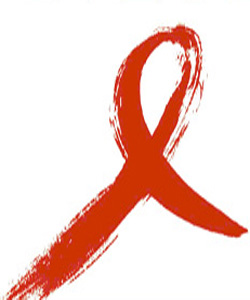 During this time of year as the weather begins to get colder and the holidays fastly approach, it is important to step back and examine the needs of others. As you may know, we have been collecting food donations for the hunger task force here in our office. Our donation bucket is 3/4 quarters full! We are so thankful to all of you who have taken the time to stop in and donate!
Aside from feeding the hungry, another cause in need of attemtopm is HIV and AIDS awareness. In our neighboring state of Minnesota, as well as sometimes New York and California, Camp Heartland is a safe and understanding place for young people to find support. Many of the children who attend these camps are surviving with the HIV and AIDS virus. Others who attend have family members infected with this disease and come to the camp for education and support from camp counselors and peers. Children are flown to these locations from their home towns to spend part of their summer. The travel and camp is paid for by donations alone. Between 8am today (11-17-09) and 8am tomorrow (11-18-09) a company has pledged to match anyone's donation, dollar for dollar to help the children in need. You can visit their web site at: www.givemn.org and donate to One Heartland. They accept donations year round.
Little by little, we can all make a big difference!